After 20 years of treating at-risk youth, you decided to pivot to a youth social ecosystem. What motivated that change?
It is no secret that the mental health crisis is here, and youth were hit the hardest during the coronavirus pandemic. An app allows us to become part of a teen's daily mental health rituals, be there for the bad times, and reach Black and Brown communities that are hardest hit. Part of what drives this mental health crisis is the amount of dopamine-sapping technology our youth uses and that therapy is inaccessible to them. However, technology can address both problems and create more significant mental health equity.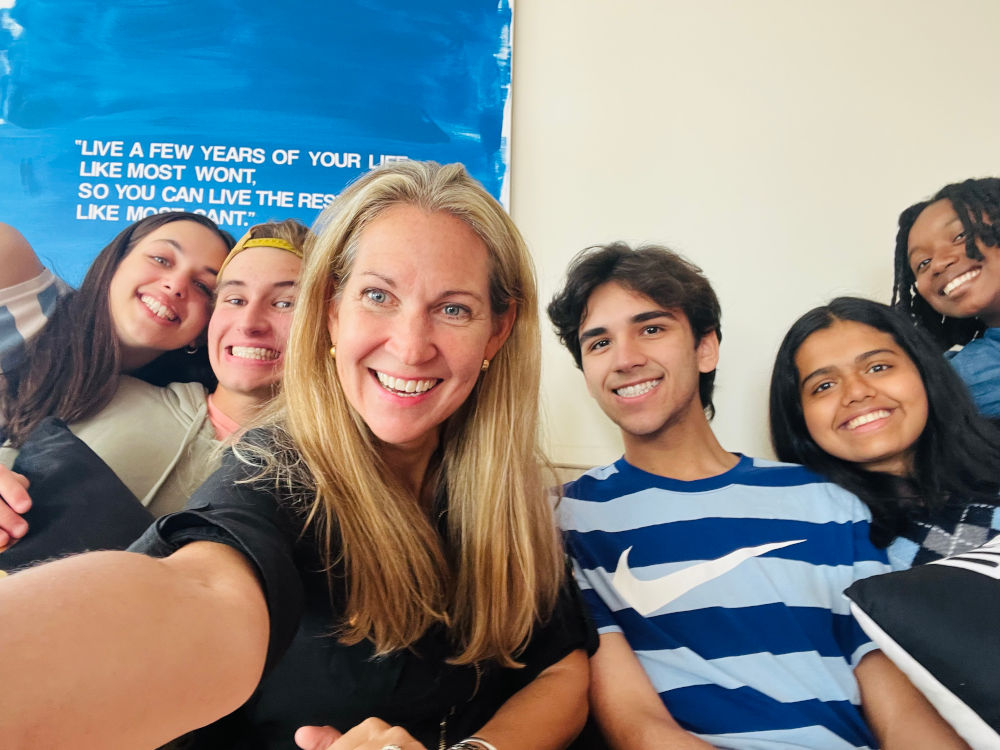 What is the essential feature that you want everyone to know about Promly?
According to the National Institute of Mental Health, approximately 36 million suffer panic attacks. Yet, they have few tools to mitigate these events that can cause long-term impacts on a person's psyche. Medication is minimally effective. Cognitive behavioral therapy does not work for nearly two-thirds of panic sufferers. Finding a therapist for a teen has become a large-scale challenge, and biofeedback, which has shown promise in treating anxiety and panic, is cumbersome and impractical to use outside a laboratory or clinical setting. Promly's collaboration will address this issue, reaching all those who need help. Promly partnered with PanicMechanic, a mobile app developed by faculty members at the University of Vermont that adapts biofeedback monitoring to measure stress and help manage acute anxiety. The app concept is grounded in research showing that observing the body's reaction to stress reduces panic.
How does PanicMechanic Work?
PanicMechanic uses the camera on a cell phone to measure the body's panic response. In addition to displaying an objective measure of the body's panic response, the app also asks questions about environmental and circumstantial factors, such as how much alcohol or drugs a person has consumed or how much sleep the sufferer has had lately. The app screens serve to occupy the panic sufferer. And the app serves another useful purpose: it provides data on behaviors and triggers associated with the attack that can help the user learn how to avoid triggers in the future. Based on past panic attacks, the app also predicts how long the attack might last, which helps the user establish a feeling of control and peace of mind.
What is your ultimate goal in partnering with PanicMechanic?
One of our goals at Promly is to make the many resources I know about as a therapist more accessible for the average teen in a way that kids will actually use them. By building mental health support into their world, we start where they are and give them a solution right at their fingertips.
PanicMechanic was initially created to supplement professional clinical care and to reintroduce the concept of biofeedback to a new generation of health consumers. However, a Gen Z-friendly social networking setting allows for the app to have a more significant impact. As a result, we are providing our youth with potentially lifesaving resources and making mental health therapy more scalable and accessible. We are partnering with several organizations to deliver Panic Mechanic to hundreds of thousands of school kids across the country in a relatively short time.
What is Promly's mission, and what will it provide the app's users?
Promly's mission is to proactively get ten steps ahead of teen suicide and the teen mental health crisis in a creative, engaging way that appeals to teens. Building PanicMechanic aligns with our Gen Z ecosystem and allows us to offer a safer environment for social connection — with built-in AI technology to monitor age requirements — and to provide mental health support.
Promly connects users based on shared interests, daily goal setting, and 20BY20 vision boards (20 life goals before age 20) while also building access to multiple other valuable resources like financial and early investment literacy, NFT building, resume building, internship finding, and much more.
What are Promly's goals for the future?
Promly is now available on the Apple® app store for students between 13 and 19 years old. A Promly U version is also launching for college students (17 years and older) on the Apple App store in September. We aim to continue building partnerships with other health and mental health applications, like PanicMechanic, so that kids will have better access to resources without the friction of downloading a stand-alone application. As a hybrid 501(c)(3) nonprofit and public benefit corporation, we are committed to modeling responsible tech now and in the future.